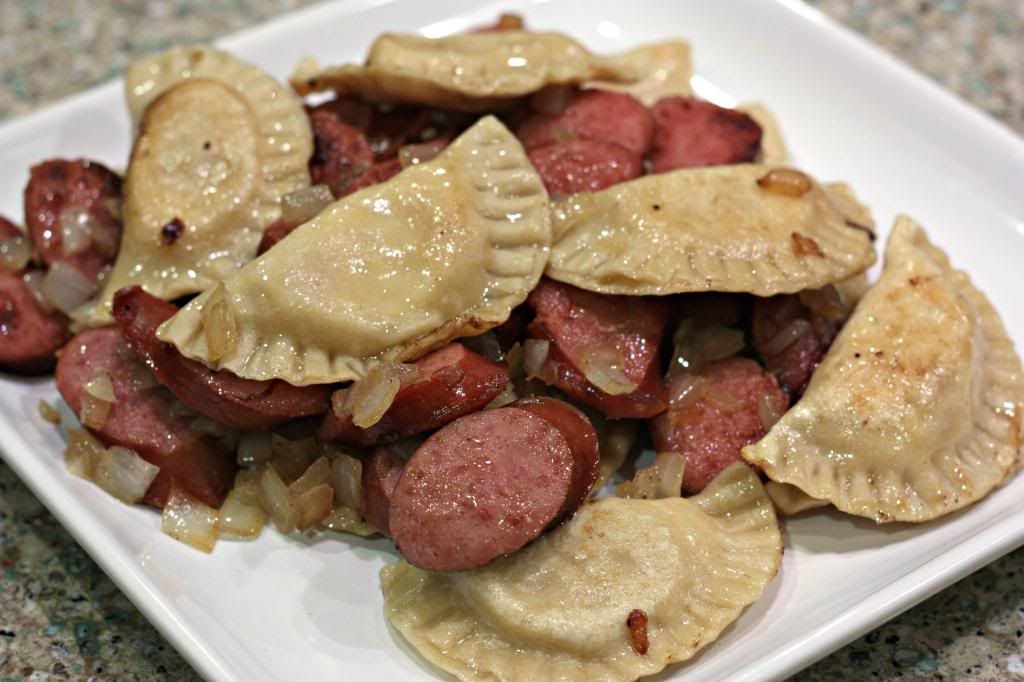 In a "celebration" of past Daring Cooks and Daring Bakers challenges, Lisa challenged all of us to search through the
Daring Kitchen archives
and pick any one we'd like! The REAL challenge was picking which delicious recipe(s) to try!
It really was a challenge to pick one, so many challenges from before I started, and way too many that I missed after I started. I decided to go all the way back to August 2010 and pick a challenge from Liz of
Bits 'n Bites
and Anula of
Anula's Kitchen
- Pierogis. I have always liked pierogis but have only ever made frozen ones or had them from the local eastern European deli (
Kramarczuks
- yumm). Well making my own couldn't be simpler.
I chose to make their recipe for Russian style pierogi. The recipe said it made four servings. I ended up with way to much filling for the dough, but a second batch of dough worked out just about perfect for the filling. It ended up making about 60 pierogis which I think will be enough for 3 meals for 4 people served as a side like this. I did boil the pierogis (not sure I needed to) and then fried them with a little onion and some polish sausage.
Boy were they good. The whole family loved them including the one year old and especially the six year old - they were a big hit. Much better than the frozen ones and I think they have maybe even been better than the local deli with all the bacon I put in.
If you would like the recipe you can check out the full write-up in the
daring kitchen archive here
.