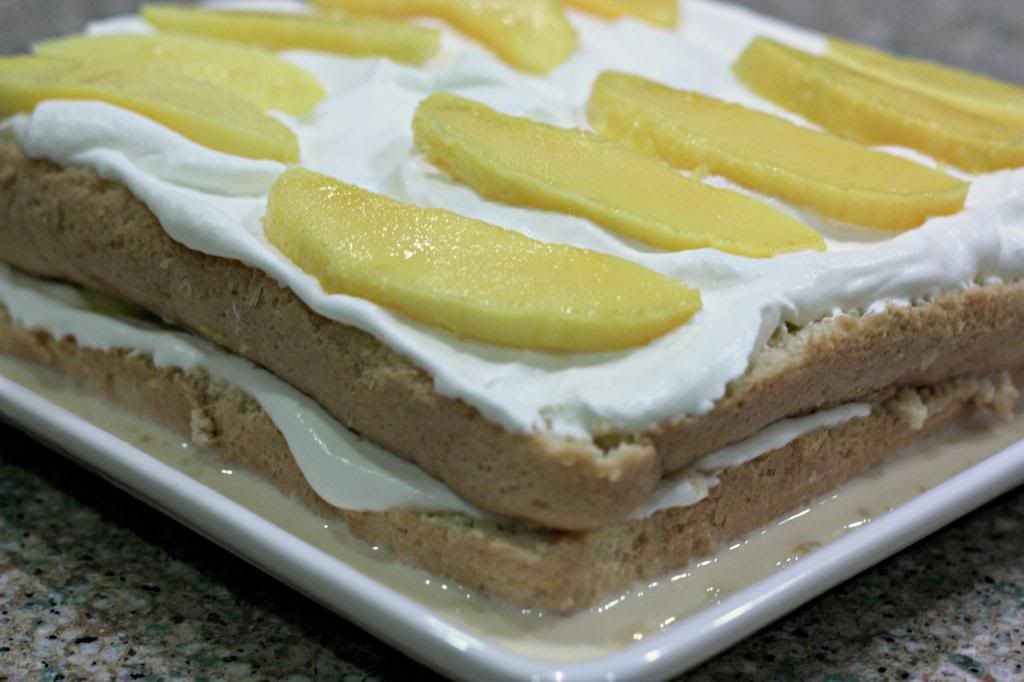 Inma of
la Galletika
was our Sept. 2013
Daring Bakers
' hostess and WOW did she bring us something decadent and delicious! Pastel de Tres Leches or Three Milk Cake, creamy yet airy, super moist but not soggy.. just plain delish!
Tres Leches cake is something I have had many times, usually at a fancy restaurant, but I have never seen one that looks as incredible as Inma's version. Any time I have had it, it is a fairly plain affair (not that it is not good plain), but Inma version adds fruit and hers was beautifully decorated.
Inma had a chocolate coconut version of this recipe which sounded incredible, unfortunately I am the only coconut lover in the family so I decided to go for the standard version. The cake is very easy to make. The cake is a standard sponge cake, which I sometimes have a little trouble with, but this one came together perfectly. The tres leche ( or three milk ) sauce was just as easy. You wouldn't think canned milk could taste so good but combined with a little cream it made a very tasty sauce for the cake.
I have never tres leche with fruit but thought it might go nice with some mango, and I was right. The cake was really good - as good as any I have had in a restaurant. I like the cake plain but the mango was a wonderful addition. The whole family loved the cake as you can see from the picture below :)