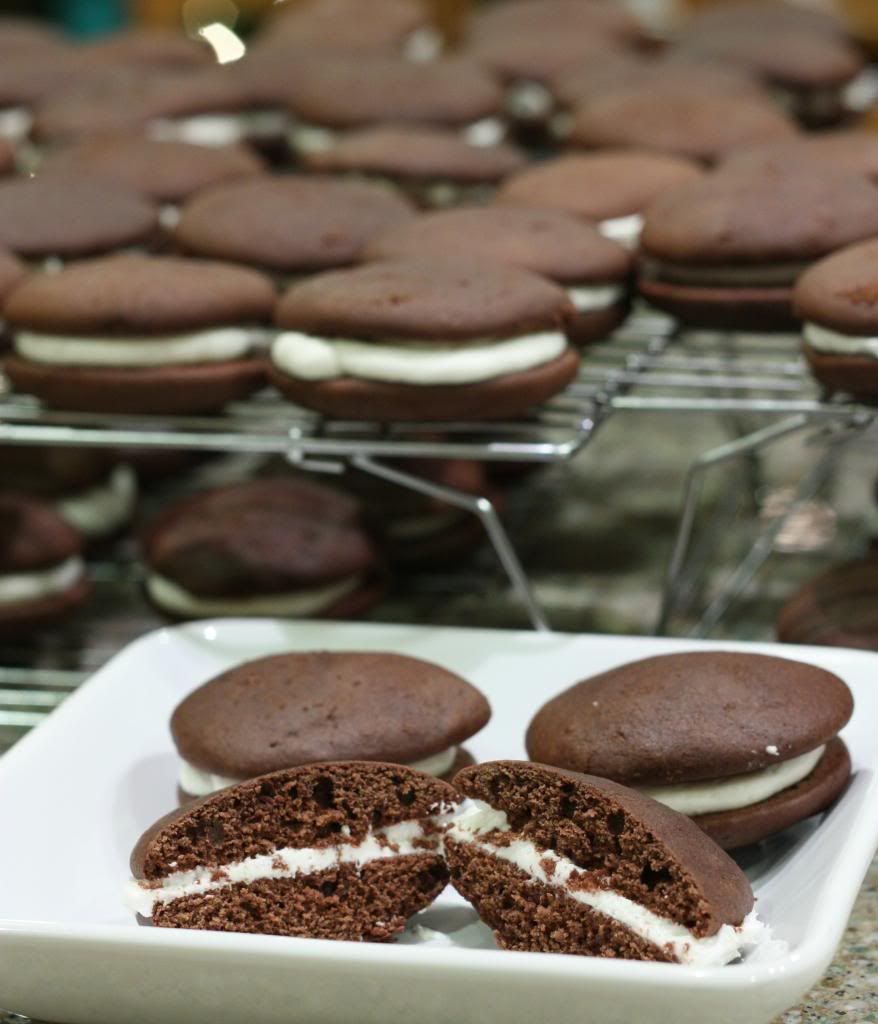 The December Daring Bakers' Challenge had us all cheering - the lovely and talented
Bourbonnatrix of Bourbonnatrix Bakes
was our hostess and challenged us to make fun, delicious and creative whoopie pies! Delicious little cake-like cookies sandwiching luscious filling in any flavors we chose... What else is there to say but "Whoopie!"
I knew there was something I was supposed to be doing last night. I made the cookies over a week ago and then forgot to write my post in time - Holiday's are a busy time - especially when you are on a new job with no vacation yet :)
So no creativity here. I was baking for a cookie exchange so I was thinking more quantity over creativity. I needed 90 cookies which means I baked four batches which came to around 200 half cookies. After my first few sets I did run out to grab a small scoop. Using a spoon was doable but it was much easier with the scoop and I think it made the cookies much more uniform.
The cookies looked wonderful. They were mini whoopie pies but still were pretty large for a Christmas cookie. A full size whoopie pie would be a lot of cookie. It is hard for me to review these since whoopie pies are not really my favorite cookie. They were certainly good and if you like whoopie pies these would probably be a good recipe. For me - I have seen enough whoopie pies to last me a while.